Products
Acai Berry Series
Bamboo Series
Black Tea Series
Chocolate Series
Cranberry Series
Ginger Series
Lemon Tree Series
Nutritif Series
White Musk Series
IODINE-BROMINE SALT
Dermocosmetics
Salco au Naturel
All beauty lies in nature. Our brand was created in order to combine traditional and modern cosmetic and medical recipes. Our experts and enthusiasts team's efforts have resulted in highest quality cosmetics inspired by nature. In the wellness field, as well as in everyday body care, they come as an answer to the most demanding clients' needs.
OUR GOAL
As opposed to the biggest pharmaceutical and cosmetics companies, our aim is to return to the roots. The usage of a curative raw material emphasizes the brand's spirit. The iodine-bromine salt and brine of Bochnia remain the basis of our cosmetics from the very beginning.
Our quality is based on a wide range of carefully chosen ingredients and unique scent compositions. We keep proudly presenting to You our detailed recipes, perfectly harmonizing with any kind of aesthetics and sensuality.
We supply to reputable beauty salons, hotels and SPA centers across Poland. It is worth emphasizing that we are a selective brand, far from the mass production trends. Our passion, innovative technologies and the advantage we take of the curative salt's properties make us unique among other brands.
OUR STORY
From the beginning of our activity we devotedly follow our path, accentuating the philosophy of creating natural, modern, distinctive cosmetics.
It all started in the 13th century, when, following the discovery of saline sources in Łapczyca near Bochnia in Małopolska, brewhouses started to be built. Shortly afterwards, the whole excavation industry in the area was brought to Bochnia. Only lately have people come back to the primary saline sources in Łapczyca, initiating the production of curative iodine-bromine salt of Bochnia. The brand Salco au Naturel, existent on the market since 2009, is a part of Bochnia's curative legacy.
AWARDS
Our products have been appreciated by Poland's most popular women's magazines, receiving titles such as ,,Excellence of the Year" (,,Twój Styl" magazine) or InStyle's ,,Best Beauty Buys". We have also been awarded with the Gold Seal of Nature and the ,,Qltowy Kosmetyk 2010" title, which is given to timeless cosmetic products.
We hope that You also become one of our satisfied clients soon.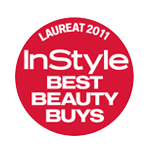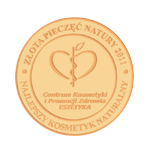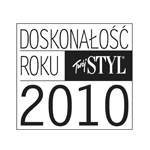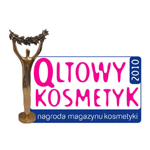 About us in the media
The articles concerning our products have been included in media such as: