Products
Acai Berry Series
Bamboo Series
Black Tea Series
Chocolate Series
Cranberry Series
Ginger Series
Lemon Tree Series
Nutritif Series
White Musk Series
IODINE-BROMINE SALT
Dermocosmetics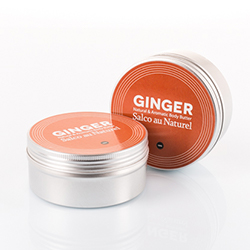 Ginger Body Butter
Available capacities: 120 g, 500 g
Gentle, aromatic, natural body butter, based on eco certified Shea butter, nutritive plant oils, sweet almond oil and eco certified jojoba oil. Created especially for exceptionally dry and sensitive skin. It provides long-term hydration and nourishment for the skin. A warm aroma creates a state of overwhelming relaxation.
It can be used as an intensively nourishing body balm or as a massage product. After warming, it changes into a warm and velvety massage oil.
How it works:
Moisturizes, nourishes and prevents excessive water loss;
Causes a deep feeling of relaxation to the skin.
Improves flexibility;
Softens and soothes the irritated skin;
Regenerates the skin exposed to negative external factors;
Leaves a lipid film of moisturizing properties.
Butyrospermum Parkii (Shea Butter) (Ecocert), Prunus Amygdalus Dulcis, Cera Alba, Simmondsia Chinensis (Ecocert), Parfum, Cinnamaldehyde, Citral, Limonene, Eugenol, Geraniol, Linalool
Sweet almond oil
Eco certified jojoba oil and shea butter
Bee wax
Other products in the series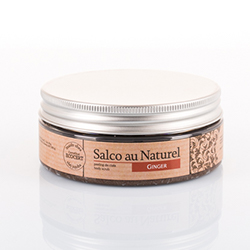 Ginger Body Scrub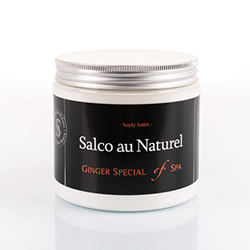 Ginger Body Balm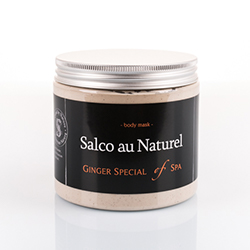 Ginger Mask