Products
Acai Berry Series
Bamboo Series
Black Tea Series
Chocolate Series
Cranberry Series
Ginger Series
Lemon Tree Series
Nutritif Series
White Musk Series
IODINE-BROMINE SALT
Dermocosmetics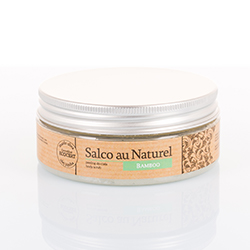 Peeling bamboo
Available capacities: 200 g, 650 g
Soft, energizing salt body scrub of a fresh bamboo aroma. Precisely exfoliates external epidermis layers, which allows the skin to absorb more active ingredients. Salt prevents harshness, leaving the skin velvety smooth. The scrub improves blood circulation and thus skin oxygenation, making it glowing and flexible. A composition of natural plant oils and Shea butter perfectly moisturizes and nourishes, and a thin protective film minimizes the influence of negative external factors. Recommended for dry and sensitive skin.
How it works:
removes dead skin;
cleanses, smoothens and refreshes the skin;
strengthens the connective tissue;
moisturizes, nourishes and elasticizes;
regenerates and protects the skin;
leaves a thin lipid film that increases flexibility;
builds up a state of relaxation and improves comfort.
Sodium Chloride, Prunus Amygdalus Dulcis, Glycerin, Butyrospermum Parkii (Ecocert), Simmondsia Chinensis (Ecocert), Cera Alba, Parfum
Iodine-bromine salt of Bochnia
Sweet almond oil
Eco certified jojoba oil
Eco certified shea butter
Bee wax
Other products in the series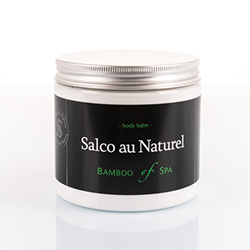 Balsam bamboo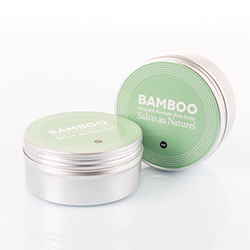 Bamboo Body Butter