Products
Acai Berry Series
Bamboo Series
Black Tea Series
Chocolate Series
Cranberry Series
Ginger Series
Lemon Tree Series
Nutritif Series
White Musk Series
IODINE-BROMINE SALT
Dermocosmetics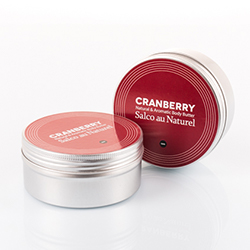 Cranberry Body Butter
Available capacities: 120 g, 500 g
Soft, natural body butter meant for exceptionally dry and sensitive skin. Provides long-lasting moisturization, rebuilds the lipid layer and improves epidermal elasticity. Delays skin aging processes, smoothens and softens it. A pleasant scent of chocolate surrounds the body, improves the mood and brings deep relaxation.
How it works:
Deeply nourishes and moisturizes the skin;
Smoothens;
Improves skin elasticity;
Regenerates the skin exposed to negative external factors;
Leaves a thin lipid film of moisturizing properties on the skin surface;
Improves the mood;
Builds up an atmosphere of deep relaxation.
AButyrospermum Parkii (Shea Butter) (Ecocert), Prunus Amygdalus Dulcis, Cera Alba, Simmondsia Chinensis (Ecocert), Parfum, Limonene
Sweet almond oil
Eco certified shea butter and jojoba oil
Bee wax
Other products in the series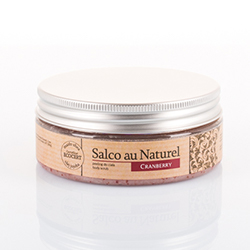 Cranberry Body Scrub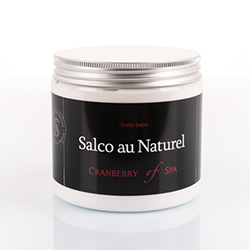 Cranberry Body Balm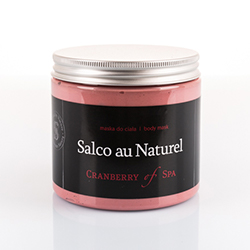 Cranberry Mask