Products
Acai Berry Series
Bamboo Series
Black Tea Series
Chocolate Series
Cranberry Series
Ginger Series
Lemon Tree Series
Nutritif Series
White Musk Series
IODINE-BROMINE SALT
Dermocosmetics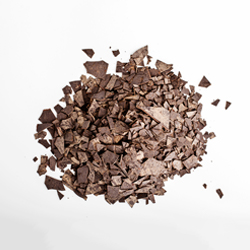 Chocolate Mask
Available capacities: 600 g
Highest quality, pure bitter chocolate created for spa treatments. After melting and applying, warm, liquid chocolate brings pure relaxation and pleasure. It contains vitamins, theobromine, caffeine, phenylethylamine, carbohydrates, protein, fiber, flavonoids, alkaloids and microelements, iron and magnesium. Positively affects both our body and mind. A multitude of vitamins (vitamin A, group B vitamins, vitamin E, PP) and minerals improves the structure of epidermal cell membranes and prevents excessive water loss while natural antioxidants delay the skin aging process. Pure chocolate can be used as a body wrapping mask or a massage product.
How it works:
Nourishes and moisturizes;
Regenerates and smoothens the skin;
Stimulates fat burning;
Reduces swelling;
Prevents cellulite and lack of elasticity;
Stimulates the endorphin production;
Creates an atmosphere of deep relaxation.
Other products in the series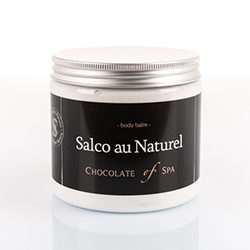 Chocolate Body Balm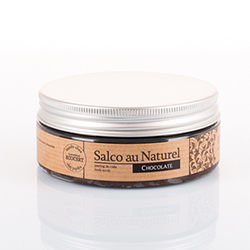 Chocolate Body Scrub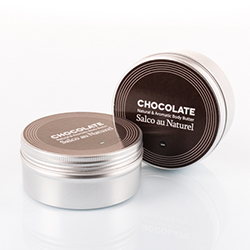 Chocolate Body Butter