Products
Acai Berry Series
Bamboo Series
Black Tea Series
Chocolate Series
Cranberry Series
Ginger Series
Lemon Tree Series
Nutritif Series
White Musk Series
IODINE-BROMINE SALT
Dermocosmetics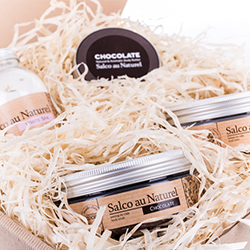 Gift sets
We create exceptional gift sets, designed to meet each Client's needs, in order to live up to Your expectations.
We offer unique arrangements for events such as Christmas and other occasions as well as corporate gifts, consisting of natural body care products that will appeal even to the most demanding tastes.
We encourage You to compose Your own sets and label them with Your brand's logo. We help create gifts that accentuate the spirit of any memorable moment. Discover our gift set suggestions, all of which can be modified depending on Your ideas. We believe that our products are different and unique and will therefore attract Your attention.