Products
Acai Berry Series
Bamboo Series
Black Tea Series
Chocolate Series
Cranberry Series
Ginger Series
Lemon Tree Series
Nutritif Series
White Musk Series
IODINE-BROMINE SALT
Dermocosmetics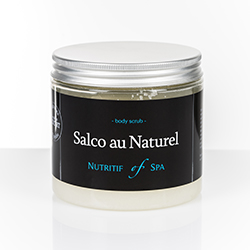 Nutritif Body Scrub
Available capacities: 650 g
Gentle, fine-grained body scrub distributes easily, effectively removes impurities and epidermis dead cells. A variety of plant oils ensures hydration and nourishment and a pleasant sea scent leaves the skin fresh and fragrant for a long time.
How it works:
Removes impurities and dead cells of the epidermis;
Cleanses the skin;
Reduces the roughness;
Hydrates and nourishes;
Leaves the skin soft and smooth;
Prepares the skin for the adoption of active ingredients.
Sodium Chloride, Prunus Amygdalus Dulcis, Glycerin, Butyrospermum Parkii (Ecocert), Simmondsia Chinensis (Ecocert), Cera Alba, Parfum
Iodine – bromine salt of Bochnia
Sweet almond oil
Eco certified jojoba oil and shea butter
Bee wax
Other products in the series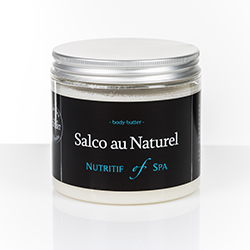 Nutritif Body Butter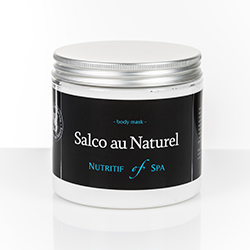 Nutritif Body Balm/Mask